Cushioning Every Step
The Perfect Balance of Elasticity and Stability. We carefully select the components of our geotextiles to balance out 'cushioning' and 'stability' to prevent over compaction of the arena footing.
Impact Absorption
The Thickness of FSGeoTEX allows for a reduced amount needed. Does not break down or decompose. Reduce Watering by retaining moisture.
Stability Your Horse Can Rely On
Adds shear strength and spring while reducing the risk of jarring and repetitive injuries. Minimizes concussion
Best for You and Your Horses
"One of the best footings I have experienced in my career, very nice jumps which allows to design modern and technical tracks, great atmosphere, fantastic food. "
Nilforushan Equisport Events, Temecula Valley National Horse Show @ Galway Downs "BEST JUMPER FOOTING In California! "
"WOW, where to start… Top class footing, great sport, delicious food, fun entertainment, nice people…."
"Thank you very much to Nilforushan Equisport Events Ali Nilforushan and Francie Nilforushan for putting on such an amazing horse show. The footing was fantastic with beautiful fences and great service. Can't wait to come back to the next horse shows"
"So thankful to have a super new show in southern CA. Footing is amazing!"
"Congratulation again on your footing in Temecula – Our horses love it. Thank you!"
"We are very impressed; we love the main ring, the super footing and atmosphere. They are trying really hard to get everything just the way it should be. We are definitely coming back!"
"The footing was the best I've ever shown on!"
FS Geo

TEX

customized blend of geotextiles for Jumping, Dressage and Eventing Arenas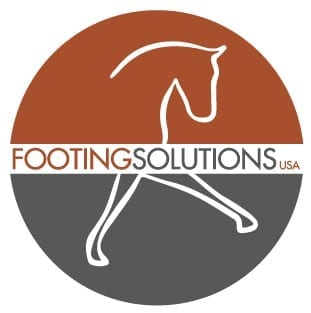 Adds spring to the horse arena footing reducing
Gives Stability and consistency to the horse arena footing.
Retains moisture and reduces dust.
Binds with the sand for shear strength.
Greater consistency in all weather conditions.
Safe for riders and horses
Reduces maintenance requirements
Premium Geotextiles
Fibers
20 x 60 Meter Arena
66′ x 197′ x .35 lbs
4,550 lbs @ $ .95 = $ 4,322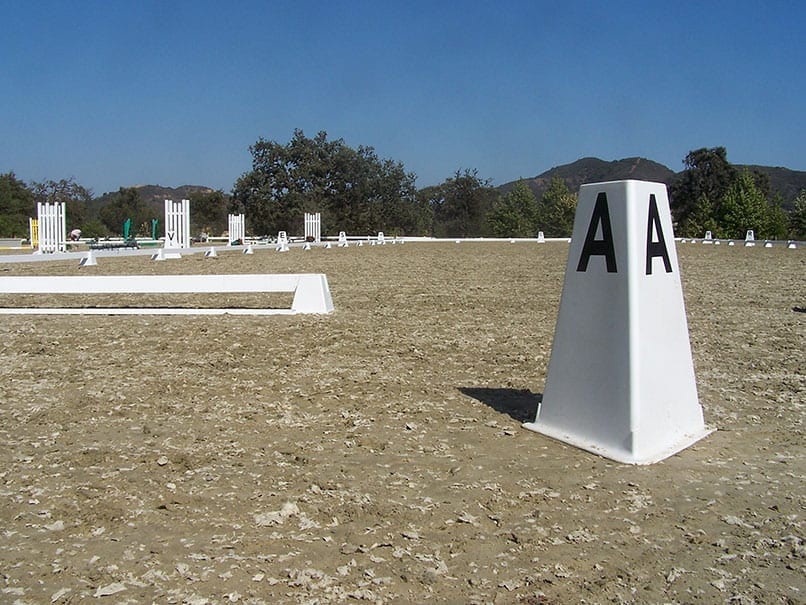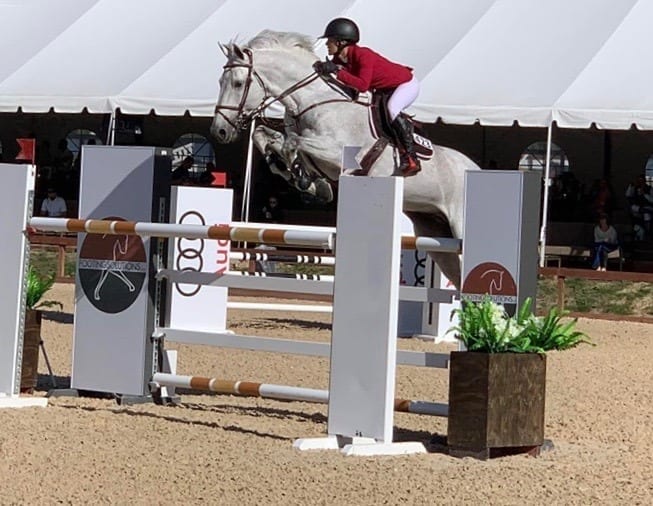 Example 100′ x 200′ Jumping Arena
100′ x 200′ x .50 lbs
10,000 lbs x $ .95 = $ 9,500