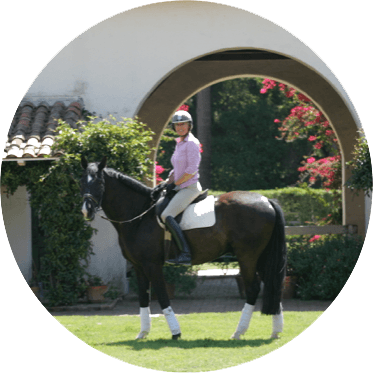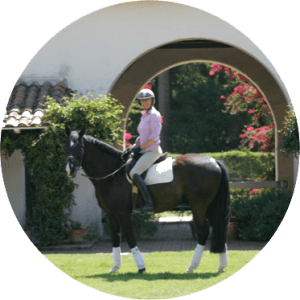 Our mission –
What – Who and Why
Hilo Nick
President and Founder
Footing Solutions USA
was established in 2004 to provide world class quality horse arena footing and offering exclusive German Equestrian products for building horse arenas. We are a small firm located in California, with a production plant in Atlanta GA to better serve our East Coast clients. Our specialty Equestrian products from Germany are known throughout the world for their European Design, safety and quality. We are proud of our repeat business as well as referrals from satisfied clients.
Growing up in Germany riding and competing jumping horses, Hilo came to California and started to import German Warmbloods in the 90s. It was a challenge for her to keep her Warmbloods sound on just ordinary sand and rubber additives which was the only one available in the US at those times. She experimented with several sands and additives in her arena in Santa Barbara, but never got her horse arena footing to the German standards she and the Warmbloods were used to. Eventually she took and analyzed sand samples from Germany and imported German geotextile sand additives.
She was one of the pioneers in the States to use fine Silica sand combined with geotextiles for her own arena. Friends and customers were very impressed and she started Footing Solutions USA in 2004.
Although she switched from Jumping to Dressage, her specialty is jumping arena footing.
It is a challenge to get the fine balance between stability and cushioning for jumping footing. It is so rewarding to get the arena footing right and watch the horses jump with confidence and joy.
"I LOVE sand – You got to have the right feeling for good sand and combine it with the technical and engineering aspects. I never give up searching for even better sand blends and geotextile sand additives to provide friendly footing to the horses."
Hilo is running Footing Solutions USA together with her husband André and work closely together with USA architects and contractors from the planning stages to the final installation.